Where artistry, innovation, and medicine come together
Heightened Aesthetics
Where artistry, innovation, and medicine come together.
Heightened Aesthetics
Welcome To
Heightened Aesthetics
Heightened Aesthetics is Seminole Heights' Premier Medical Aesthetic Practice founded by
Stephanie Smith, a Seminole Heights resident and Master Injector. Stephanie only provides treatments that meet the highest standards of excellence while maintaining an atmosphere that is safe, comfortable and positive. She is focused on you and your needs, and combines clinical expertise and professionalism with personal attention to meet your unique needs.
At Heightened Aesthetics, Stephanie's goal is to deliver safe and effective treatments by enhancing natural beauty utilizing anti-aging injectables."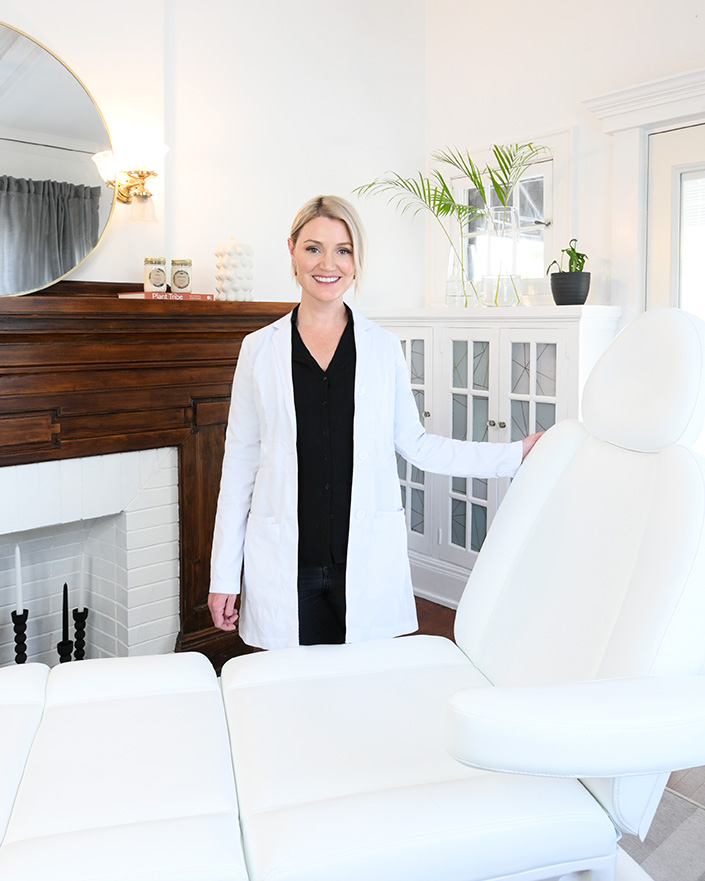 Schedule Your
Complimentary Consultation Today!
Schedule Your
Complimentary Consultation Today!
Testimonials
What They Say

"Stephanie is amazing. She takes the time to listen to my areas of concern and offers her guidance. I've seen aestheticians (doctors) in the past who have just done what they wanted with results that aren't always great. I am always happy with the progress that I make with Stephanie." - Lisa Langdorf
"Stephanie is an amazing injector! I couldn't be happier with the results I got from her painless injections. My deep forehead wrinkles are gone and my skin looks more youthful. Stephanie is very knowledgeable and professional. I highly recommend Stephanie at Heightened Aesthetics!!" - Greta Backstrom
"Stephanie is such a talented injector ; I would never trust anyone else!! She has transformed me from an aging 40 year old to a youthful "me" so much so that now I get ID'd 🙂 My experience is always very pleasing; she is always professional and clearly very educated . I travel to have her do my injections simply point blank- she 100% of the time does a WONDERFUL job and I do not trust anyone else! - Caroline Mahecha
"
"Stephanie is amazing and so gentle! You should trust her with your face too!" - Tiffany & Megan
"Stephanie isn't "just" an injector… she's an expert, a magician, and genuine life changer! When I turned 40 I started seeing things in my face I wasn't happy with, and things (like saggy earlobes!) that I didn't know could be corrected and accepted that I'd just have to live with them… Thankfully, I consulted Stephanie instead and now I love what I see in the mirror and think I look better (and natural) than I ever did before 40! (Now almost 44) I'll never go back to "growing old gracefully". THANK YOU Heightened Aesthetics!" - Jessie Wilson
Heightened Aesthetics
5606 N. Nebraska Ave.
Tampa, FL. 33603
Ph: (813) 415-4993